Squeed Tech
·
Oslo
·
Hybrid Remote
Backend Utvikler
Hvem er vi? 
Squeed: innovative IT-konsulenter og agile coacher med ekte engasjement!
Det startet med 5 utviklere i Gøteborg som ville skape en annerledes arbeidsplass, og 11 år senere er over 90 kollegaer i Oslo, Stockholm og Gøteborg. Det vi leverer skal leve og gi økende verdi over tid, - vi leverer ikke kun kode. Vi satser også aktivt på mangfold, og gjør mer enn å bare snakke om det.

Squeed Norge ble etablert i 2020, og gjennom en spesiell periode har vi vokst og fått nye kollegaer, prosjekter og kunder. Nå søker vi deg som vil jobbe i et tett kunnskapsmiljø med en startup-følelse, og med et solid og stabilt firma i ryggen.


Vårt tankesett 
I Squeed deler vi kunnskap og jobber for å utvikle et fag- og et kompetansemiljø hvor alle deltar - og vi skal ha det gøy på veien!  Fornøyde ansatte gir fornøyde kunder, tenker vi. I en kunnskapsbedrift er menneskene viktigst. Kulturen vår kjennetegnes av åpenhet, fellesskap, tillit og en flat struktur. 
Backend utvikler Johan forteller hvorfor han stortrives med å jobbe i Squeed: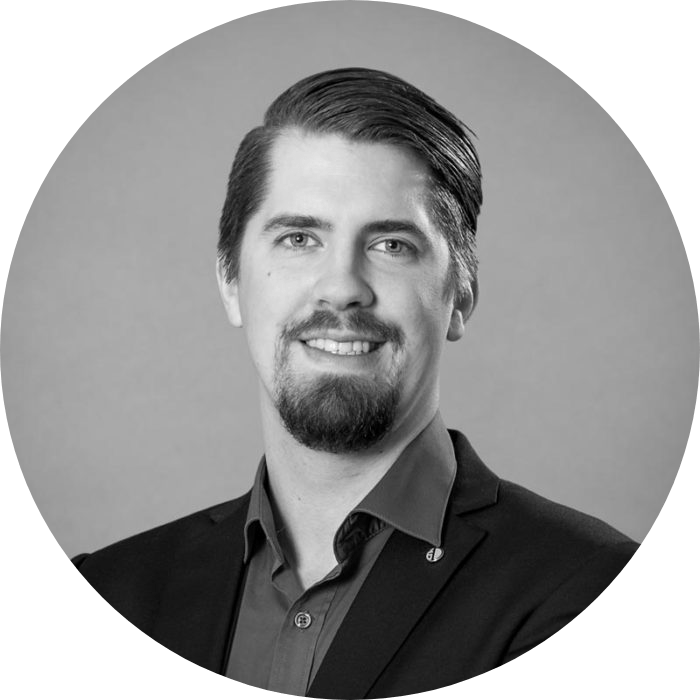 "Jeg liker særlig det at vi lever som vi lærer - at vi deler kunnskap og at det er en selvfølge å bruke tid på å lære å bli bedre. Vi har mange faggrupper i selskapet og hvis
man syns at det mangler en, er det bare å starte den."

Hvem er du?
Vi søker deg som lett setter deg inn i utfordringer og behov - og som alltid ser etter en bedre løsning. Kreativitet og innovasjon, hånd i hånd med evnen til å utføre et solid teknologisk håndverk. Ønskelisten vår ser sånn ut: 
Relevant arbeidserfaring
Høyere utdannelse innen teknologifag
Erfaring med objekt-orientert programmering, funksjonell programmering og microservices
Kunnskap om DevOps, Clean Code og Code Review
Erfaring med å levere komplekse tjenester i form av enten rene websider, saksbehandlingsløsninger, databaser e.l.
Erfaring fra digitaliseringsprosjekter 
God erfaring med mikrotjenester og objekt-orientert programmering
God til å kommunisere både skriftlig og muntlig på minst ett av de skandinaviske språk samt engelsk

Hva tilbyr vi deg?
Vi satser på våre ansatte gjennom faglig utvikling og delingskultur, fellesskap og stor tillit til individet. Vi tilbyr:
Konkurransedyktige betingelser
Svært gode pensjons- og forsikringsordninger
Full lønn ved foreldrepermisjon 
Kompetanseutvikling: kurs, sertifiseringer og intern kunnskapsdeling
Jevnlige sosiale og faglige sammenkomster
Stor mulighet for å påvirke egen arbeidshverdag og selskapets utvikling 
Spennende prosjekter og oppdrag 
Hjemmekontor / remote etter behov

Vi holder til i Rebel, Oslos nye Tech-hub på Tullinløkka. Rebel har over 1500 techhoder under samme tak. Nå åpner endelig Norge igjen, og dette blir et powerhouse for kunnskapsdeling og sosiale events. Bli med da vel!

Er du klar til å ta det neste steg og bli vår nye Squeeder? 
Om du har spørsmål, ta kontakt med oss på squeed.as@squeed.com
eller på +47 932 44 906
Area of expertise

Locations

Remote status

Hybrid Remote
About Squeed
We are an innovative IT consulting company where you get the chance to work with new technologies in interesting assignments. Our journey began 10 years ago with five developers who wanted to create a different workplace - with passion in its center.

Since then, we have grown from 5 passionate developers to about 90 and you can now find us in Stockholm, Gothenburg and Oslo. Our Squeeders work towards a number of different industries. You can find us working in the automotive industry, retail, aviation, pharmaceutical industries, telecom, finance, healthcare and transport.
Squeed Tech
·
Oslo
·
Hybrid Remote
Backend Utvikler
Loading application form
Already working at Squeed?
Let's recruit together and find your next colleague.